Quinta do Lago Country Club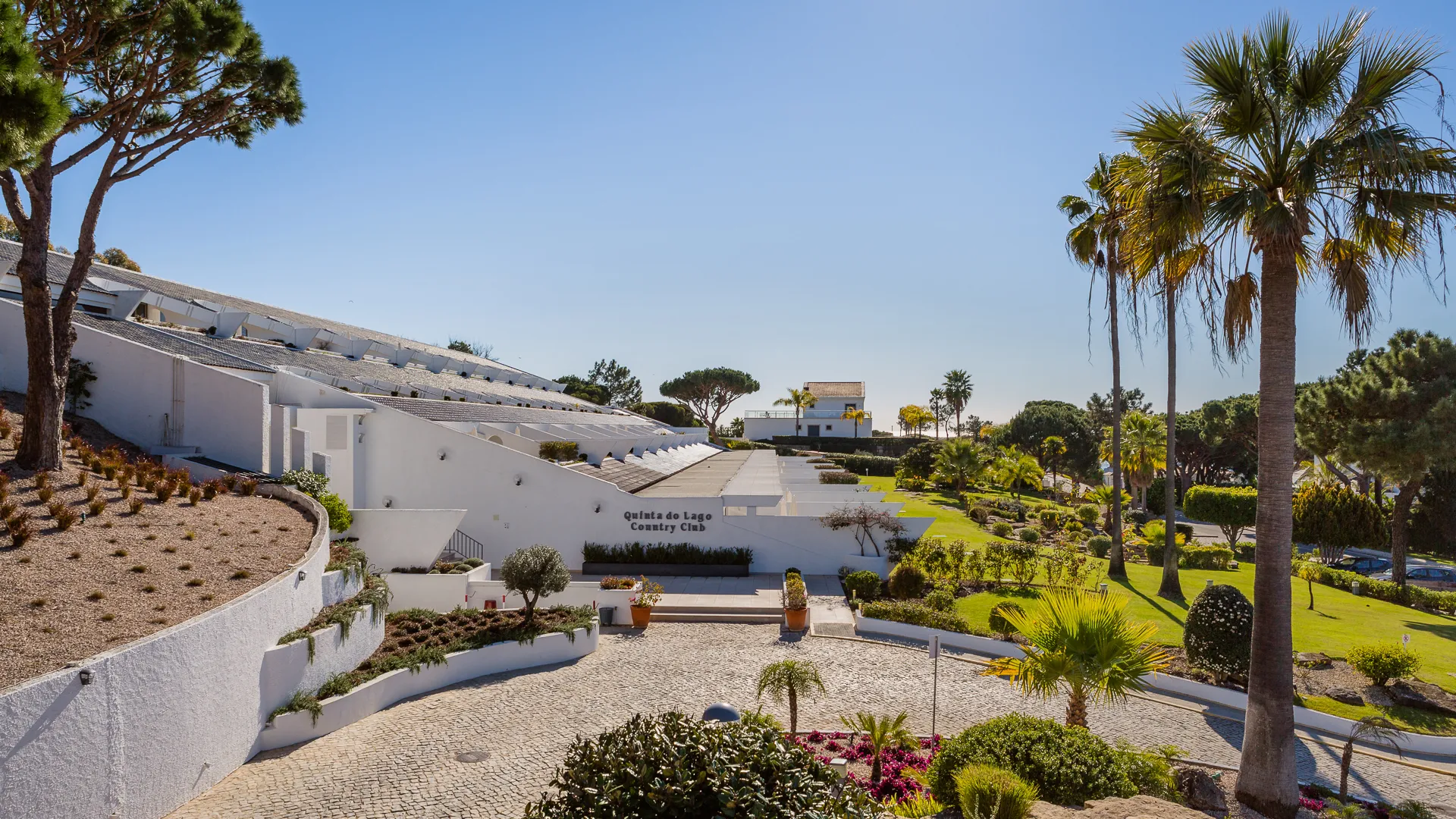 RNET No. 800
Quinta do Lago Country Club is located in Quinta do Lago, in the middle of Ria Formosa Nature Reserve, in a wide pine landscape with stunning views of the lake and the Atlantic Ocean.
The exceptional location, idyllic setting, quality service, close proximity to renowned golf courses and exclusive beaches provide a unique and unforgettable experience in an environment characterized by tranquility, natural beauty and exclusivity.
Set in one of the Algarve's most prestigious resorts, just minutes from Faro International Airport, Quinta do Lago Country Club combines high standards of service with warm Portuguese hospitality.
The luxurious, fully equipped apartments where every detail has been designed to provide you with every comfort, convenience and refinement and the wide range of services and facilities make Quinta do Lago Country Club the perfect destination for your vacation.
Along the beach, excellent fish restaurants delight the lovers, with terraces overlooking the sea. In the area there is also a varied offer of restaurants for all tastes, some internationally renowned, in which all stand out for their high quality.
The lake sports center hires sailing boats, windsurfing, kayaks, watercraft, seagulls, Eco Tours along Ria Formosa, among others, with water sports activities for adults, but also for children, available in the long and golden Atlantic ocean beach. You can also enjoy hiking or jogging along the beautiful landscapes of Quinta do Lago, with only the noise of birds in the background.
Completing the offer is a Tennis Center, or bars where you can enjoy the nightlife and have fun. Quinta do Lago Country Club is designed to give you and your family the best vacation ever!
---

Property type: Resort
Hotel class: 4 ****